Friday, Aug 12
Good morning, Lord!
Would you develop a simple habit that would improve my music's exposure at NO COST to you?
Just stream my songs once a week or once a day from this link:
​Enjoy Lou's music on Spotify. Click here: https://open.spotify.com/playlist/7b9h6zJRI51N4IMR74rc44?si=045b73f66f6f40a8
You get to hear what is published and the more plays I get the more exposure I get and the more likely my music is to get played and heard by others.
I am so grateful!
YBIC,
Lou
Hello to you all! Our children are starting school and the end of summer is here! I have been busy composing new songs and preparing to lead our elementary school choir on Tuesdays and Wednesdays and at School Mass on Wednesdays. I sure3 miss ACTS! If you have something coming up and I can help, please let me know.
I did just send you an email with an adaptation of Amazing Grace. I composed lyrics to celebrate the Holy Eucharist. We will use this song, O Sacrament of Love Divine, at School Mass and I will try to get our choir director to use it at 10 AM Sunday Mass. But, if you have a use for the song in your parish or small group or retreat, please print it and use it.
God bless,
Lou
I NEED YOU! Actually, Bobby Reed, an alter ego of mine needs your help!
Here is a new song Bobby has written and recorded but it is untitled!
Should it be: Sweet Chariot? It's Time? Hatred Next to None? Bring Them Home? Bring Them Home, Sweet Chariot? It's Time to Change Our World? YOUR OWN IDEA?
The song starts off with a true life tragedy that happened on Bayou Lafourche 100 years ago +/- in which a black boy and a white girl were murdered mostly out of ignorance but the song goes on to encourage change in the way we treat each other - a message that we need to internalize today in America. 
But, I need a title! Will you listen to it and email me with your ideas? somehow, on the artwork, I will credit you!
...and still in the playlist:
Ukraine
I wrote it to help the people of Ukraine.
 You can find it on your favorite streaming service!
I hope you will download it into your most-used playlist!
Thank you for your support!
Tuesday, April 19, 2022
Hey! Would you take the time to tell me how I can connect with you? I don't want to sell you t-shirts and caps and club memberships. Rather, I want to get enjoyable, Christian music into your ears. But, I don't get a lot of feedback and the feedback I do get does not convert into purchases of my songs. So, back to my question,
How can I connect with you?
I would love to hear from you at:
musicbylou@musicbylou.com
YBIC,
Lou
Monday, April 18, 2022
The internationally sanctioned debacle in Ukraine continues. I hope that this anthem will get international attention and will bring at least a modicum of hope to an oppressed people.
Although Ukraine may not the democracy we, Americans, would hope for, Ukraine is a free and independent country and Russia and Putin have no right to invade a sovereign nation.
Please download the song and share it or share this website so that others can at least in spirit support a people in danger of being wiped out by a despot.
In the Name of Jesus I pray that God will send the Patron of Ukraine, and his angelic army to defend Ukraine, to defeat Russia, and to bring Putin to his knees.
YBIC, Lou
Thursday, March 31, 2022
Good morning! I can't wait to post it but I want to pique your interest now if I can.
I have composed an anthem for Ukraine and we are developing a couple of video presentations for the song.
You will enjoy them, for sure, and maybe we can promote them to friends and family to raise money for the refugee that are flooding Poland.
All the best,
Lou
Friday, July 23, 2021
Geez, Lord, when will the fog clear?
"Maybe when you get to 73, Lou! (chuckle)!"
Hi. Things here in Louisiana have begun to get more complicated for our ACTS movement. COVID pulled our parish out of sequence and so we are casting about searching for a Mission Parish to help us with our 2nd Men's Retreat. And, it looks like organizations and government groups are beginning to tighten restrictions on large gatherins again. I don't think the Women have had their first. What a mess! Please pray for us.
To update you, I am in the process of finishing a fun song, "Another Cigarette", which chronicles my earlier days - especially the mid-80s when we lived in Houston and I was obviously out of my league at work. I suppose once an addict always an addict. (Thank you, Lord!) I am recording it under the pen name Bobby Reed but will post it here for you, anyway. Some of you may be able to relate.
Keep up the Faith guys and gals! We will pull through all this nonsense and someone needs to be holding the doors open for the rest of the world when we do.
God bless,
Lou
Tuesday, June 15, 2021
Hey! What a weekend! Our kids threw the best 50th Anniversary Party we could have ever hoped for! Thank you all for your prayers and best wishes, too! I wish you could have been here.
Besides all our guests and Denise's tears as we danced to "Everyone Knows", the best parts of the party were our oldest son Louis' solo of "Time In A Bottle" by Jim Croce and the couple of hours of wonderful live piano by Kurt Boudreaux.
I am putting Everyone Knows up here for you to hear and enjoy and download here for free.
Enjoy!
Wednesday, June 9, 2021
 Wow! Has it been a year? We survived C-19 and hope you have, too!
I just wanted to update you on a couple of things - besides that I miss my ACTS community.
1. Saturday, June 12, Denise and I celebrate our 50th Wedding Anniversary.
I am celebrating her with a surprise new song and single song CD which will be released that day on Spotify and many other streaming services:
"Everyone Knows"
2. Very soon, as I am waiting on the final artwork to replace what you see there on the right, I will be releasing "History Will Remember" worldwide. You can find it at HearNow, as well.
 God bless you all and thank you for joining in our celebration!
YBIC,
Lou!
 Friday, June 19, 2020
Hello!
Can I ask you folks to say a prayer for me, actually, for my music?
I can't say much until I get a yes or no from the celebrity C&W duo but soon a song of mine will be in the hands of a popular singing couple! Wow! What a shot!
The backstory: A couple of weeks ago some acquaintances, who have published a new book on marriage reflecting their own 54 year experience and 35 years of their own clinical research, sent me a poem they had written to accompany the book and asked if I would put it to music.
You know me. I very confidently said yes! :)
Well, I sent them a recording yesterday and they are head over heels in love with it! Today, they have packed their cover letter, a CD of the song, and their book and sent it off to their favorite long-term married C&W couple.
So, I ask again, would you please storm the Gates of Heaven and ask the Good Lord to open the ears of the couple and encourage them to record the song? St Cecilia, St Ephraim, St Hillary are good folk to entreat, too!

I will let you know how things transpire. Actually, I am over the moon to be asked in the first place. But, what a chance!
Blessings and thanks, 
Lou
Monday, May 18, 2020
Whew! We can open for business today!
Thanks be to God!
So, BandZoogle fixed their website and I have added a Music Page (it is up next) with integrated song purchase and checkout. The first group of music up for purchase is my collection Praises From Within, songs we used to sing with the inmates at the Acadia Parish Prison in the days when the Sheriff would allow us to minister to them. I hope you enjoy them.
Please at least peruse the songs (the clips are full length). I would be delighted if you would purchase and download them.
More songs will be added as the next days move forward.
Blessings and stay healthy,
Lou
Monday, May 4, 2020
Well, here is the song I promised!
Donna Ashmore, Manchester England, composed such a positive and uplifting poem to commemorate the current COVID-19 Virus pandemic.
How much better to remember this mess in a positive way!
I hope that sometime soon Donna will be able to put out her own version. Until then she graciously approved me publishing this one.
We hope you like it.
We are not charging for the WAV file. So, feel free to download it and enjoy it!
Blessings,
Lou and Donna
Monday, April 13, 2020
EASTER MONDAY
He is Risen! Alleluia!
Here's hoping you had a wonderful Easter and Resurrection Sunday despite or maybe because of the quarantine order. Regardless, it will have been an Easter to remember, for sure. Please keep praying for all those around the world who are threatened with the COVID-19.
Blessings! And, I hope you enjoy No More Reason Left.
He is Risen! Alleluia!
Tuesday, March 24, 2020
Are we blessed with access to Daily Mass through our various parish websites, EWTN, and other sites? God is good! Thanks for Facebook despite all its warts! Thanks to our dedicated pastors!
No advice on dealing with COVID-19 from me! You don't need another person repeating the same stuff!
Trusting in God and His Plan and praying for our local, state, national leaders, and, especially, for First Responders and Medical Professionals who don't get to hunker down! If you do get sick, please email so we can begin praying for you!
Stay healthy! and Blessings!
Tuesday, St Patrick's Day, March 17
Give this one a listen and take the time to enjoy a bit of Lenten humility and awe for all the blessings the Lord God has sent our way since He called Abraham, Joseph, and Moses!
One-click on the St Patrick's Day GREEN 0.99$ price tag and a purchase through secure payment sure would be appreciated!
Pray twice and enjoy it more!
Many thanks to
Herr Anton (HerrAnton7@gmail.com) for mixing and processing the audio, and to
Ginna Davies (ginna1978@icloud.com) for her outstanding artwork!
Blessings!
Saturday, March 14, 2020
What a way to start the day!
This morning I woke up happily thinking (dreaming?) about the wonder and marvel that is the oil industry and my small part in it - how today I am blessed to have worked at Prudhoe Bay in Alaska and have now even seen and touched the Santa Rita #1, the discovery well of the Permian Basin.
I started the coffee and began singing It's A Beautiful Morning by the Rascals' as the birds and I greeted the dawn and retrieved the paper from the front lawn.
This morning, my son, Louis, and I shared a moment of love - by text.
This morning, Billy, Danny, Anton, and I shared songs and laughter.
What is God saying to me today? "Life is good isn't it, Lou? Your life has been and is good."
What a way to start the day!
Let me encourage you to take the time to listen to God today.
He is speaking marvelous things just for you to hear.
Thanks! Smiles and Blessings!
Oh, if you are on your cell phone, go to the menu, the hamburger, in the upper left corner and pull down the pages menu. You can find the CONTACT page there so you can leave a note. Thanks
Friday, March 13, 2020
I Need your INPUT! PLEASE!
My primary goal in writing and producing Christian music has always been to get the Word of God into people's ears. CDBABY's digital distribution to over 150 streaming services helps accomplish that - worldwide. Awesome.
Streaming, at $0.0003 per stream really does not help me cover my costs, though. Recording and publishing "Lord, Renew Us" cost me about $360.00 with just me and a guitar and not counting Spotify, Soundtrap, Flat, Website, and CDBABY memberships and software fees.
My second thought was, "What can I change to help people not just Listen and Like but to buy a track or an album?" So, I spent about $10,000 on "Paid In Full" album. It was great fun to record with a full combo. Steve Mueller, my engineer at ToneZone Studios, did a super job and it came out well. People liked it. But, again, no one bought it.
So, what to do? I am at a loss.
Do you, my many friends, brothers, sisters, and fans have any ideas?
I Need your INPUT! PLEASE!
Click on the Contact page (above below header) to leave feedback and ideas! I will send you my latest song in mp3 format for free if you will.
Thanks, Smiles, and Blessings!
Wednesday, March 11, 2020
Do you need renewal? Ask.
My Lenten Journey with Matthew Kelly has been very revealing. It has caused me to really dig deep and to consider my relationship with God.
Today Matthew asked if I would like to have the relationship that John, the Apostle, had with Jesus. My first response was, "No." John was John. I am not John. I am as unique as John was. Therefore, my relationship with Christ should be different and I want a close, personal relationship with Jesus that meets me where I am, meets my needs, maximizes my strengths, and strengthens my weaknesses.
I am Lou. I want to know Jesus as Jesus created me to know Him.
Yesterday and today were closely tied in Matthew's meditation, as well. I struggled with God and His answering of my prayers. But, during Adoration in our Lenten Mission at St Joseph's, God reminded me of the times when He had answered my prayers, even those for my own benefit.
A major answer came when we prayed in St Michael's Cave in Italy for the healing of our 3 months old grandson. A week later, after Communion, God revealed to me that he had healed our youngster - I was so convinced I did not even need to call home to verify. I verified 3 days later upon my return to the States.
The most recent was in Bogota. I was in need of consolation and I asked to see the Face of Jesus. Presumptuous? God did not think so. When I returned to my hotel room and switched on the TV, EWTN broadcast a full screen image of the Eucharist. I could only drop to my knees as the tears flowed in thanks for God showing me the Face of Jesus within minutes of my asking.
So, today, I find myself giving thanks and pursuing my day with new vigor. God is with me, always. He answers when I ask. My relationship with Him is very close and I trust I am doing His work in my work.
What about you?
Do you need renewal?
Ask.
Sunday, March 8, 2020
Laugh with me, will you?
As people struggle to hit the Play Button (the brown circle with the white arrow just above "Sunday") to get Judy to play, I have come to the website to see if the trouble persists.
Well, I learned something new! If you left click with your mouse on the Play Button, Judy begins to play automatically AND, here is the new part, after Judy the next songs of those in the file also play.
So, I can load up a bunch of songs, up to 20, so far, and my fans can listen to them on a constant loop!
What a joy!
ACTION STEP: Would you click on the green Spotify FOLLOW tab over there in the right hand column just below "Welcome" and just above my favorite photo of me, Craig Uhran, and the Holy Spirit practicing during an ACTS Retreat one evening. Your CLICK makes a lot of difference for me.
God bless you all!
Still laughing in pure God-given joy,
Lou
Friday, March 6, 2020
Do you wonder why the seeming increase in violence in our communities?
What causes people to shoot each other on the street, or to invade backyard parties and begin shooting? Why has the severity of domestic violence picked up?
I do not have a bunch of scientific studies to support my conclusions. I just read the papers, catch the evening news, and page through my Google news feed. It all raises my level of concern.
As a Christian and a Catholic, I believe the solution is Jesus Christ. He was a man of peace and love who challenged the stern legalistic hierarchy of His time. He proposed that people live in mutual respect, that we recognize that all are sinners before God, and that we work to help each other reach Eternal Life.
But, society today is focused on money, possessions, and power. Probably humanity has always been so focused otherwise there would not have been a need for the Son of God to become incarnate to show us the way to the Father.
But, how do you and I help others enter into God's peace, into a life of peace?

Saturday, December 14, 2019
Well, we are half way into the Season of Advent and the Season of Christmas is rapidly approaching! So, best wishes for a holy and fulfilling Advent for you and your families and may you have a blessed and holy and very Happy Christmas.
In the past week, I happened upon a young man in Croatia who was looking for opportunities to mix, master, and, generally, produce music for folks and I though I would give him a try. his name is Anton Andric and he goes by Herr Anton. He has a super sense of humor and we have begun to work well together.
The version of Jingle Bells you have listened to is his arrangement with some lyrical mods by me. What a hoot! Hope you have enjoyed it. When you click on the song, above, "Jingle Bells" plays - the complete song. If you would like a download, click on "YOUR PRICE" on the right. We have priced it at a minimum of $0.50 but you have the option to help Andric and me out with a bit more if you choose. Payment is through Paypal (the 1:54 is the length of the song, not a price! :D ).
Have fun and blessings to you all!
YBIC,
Lou
Friday, March 23, 2018
Let me do this for you!
I have added a "Brothers Needing A Job" page - a sub-page of this Home page. Just roll your pointer over the Home button, above, then click on the sub-page title that pops up.
Why? Because I feel a need to serve you rather than just lay out my opinion and thoughts.
If you are willing, email me your name, background, CV, job need and I will post it here in a very abbreviated note and send it out in my MusicbyLou email blast once in a while. Since over 250 brothers and sisters read these blasts willingly, maybe they can help you find work.
YBIC,
Lou
Tuesday, December 4, 2017
An Advent Thought: To Prepare is to Take Action
As I said my morning prayers, I had a random thought - or not so random, "Is it right for the world to stand by and watch people starve or to die of thirst just because their rulers are too corrupt to help them?"
 I know Jesus told us that the poor would always be with us. But, He also commanded us to reach out, to share our resources, and to help the thirsty, hungry, sick, imprisoned. He also told Pontius Pylate that he owed his job to God, the Father. St Paul encouraged us to pray for our rulers rather than to invoke violence against them.
The US cannot do it all but isn't that why the UN was created, i.e., to enable world leaders to share ideas, to pressure those who need to make serious changes, and to help prevent war?
Isn't it time we stopped criticizing the corruption in Haiti, for instance, and started pressuring their corrupt regime to put our donations into the hands of their people? Of course, we could add Nigeria, Somalia, probably Yemen, and many of the countries of Central America, and Venezuela to the list.
Maybe we Americans should stop contemplating our navels and move our focus to issues like people dying for lack of our action.
Maybe we should gather in prayer daily to help motivate lazy governments to do something.
Maybe we should stop waiting on self-centered goverments and serve a mission group that does get food and water into the mouths of the very less fortunate around us.
Really. I am just asking the question. I do not know how to solve the problem. But, in the meantime, another village is being hacked to pieces in Africa somewhere and thousands of people are going to die around the world today for lack of clean water and enough food.
Just an Advent thought....
Sunday, Dec 3, 2017
The First Sunday of Advent
Hi. After reading through today's readings, I sat down with my guitar and began strumming this song - a song which I wrote about 40 years ago and from my 1st CD, Working In His Vineyards.
At the time I don't think I had any idea that it was such a good Advent song. But, I send it out today in hopes that you will listen to it and steel yourselves for the celebration of the coming of our Savior.
It is time! Prepare for the Lord!
(This will play for you for free)
22 Nov 2017
Because each of you is such a powerful example of Service and the Love of Christ, I want to share this contemplative service song I wrote last week for a Men's ACTS Retreat: "Let Me Be Your Servant"
If you want to download the song, I have asked for a minimum charge of $0.50 per download. I hope you understand.
YBIC,
Lou
21 Nov 2017
Happy Thanksgiving to all!
We do have so much to be thankful for. I hope all of us will take a moment to push aside our many burdens so that  we can see the myriad blessings God has sent our way. 2016 and 2017 were tough years - physically with floods, hurricanes, forest fires, earthquakes, sickness and death, and the geo-political messes we find ourselves drawn into. But, they were blessed years - births, marriages, wonderfully moving ACTS Retreats and Cursillo Retreats, Kolbe Retreats and other Prison Ministry, chance meetings, reunions, reconciliations, healings and good health.
Stop and Turn Around (sorry, I just had to plug one of my favorite songs off my "Praises from Within" album on CDBaby), look back on all of God's blessings and give Him thanks.
In Him,
Lou
6 November, 2017
Lafayette, Louisiana
Repent. Embrace the Gospel. Live the Gospel. Love. Humbly recognize our own sinfulness.  Admonish those who are sinning. Help them return to God. Love.
I hope you will take my example and begin encouraging friends and workmates, even spouses and children to return to God.
The mass shooting near San Antonio yesterday, during church services at a small, country Baptist Church was dreadful - but, it is understandable.
I was praying for insight this morning and here is what I concluded. Satan will use any human weakness to wreak havoc against Christians and Christianity.  Satan's only goal is to turn souls away from God.
Satan does not have to use logic and trying to understand his effects on us is a waste of time. Humans nurse plenty of hurts, resentments, and grievances any of which can be turned to irrational, evil  action.
The problem is that we who call ourselves good people and even Christians have strayed far from God the Father, Jesus Christ, and the Holy Spirit.
Look at our media. They feed us violence, immorality, adultery, and addiction constantly - to every age group. And, we must gobble it up since uplifting, positive, happy, heroic publications are so few and far between. This is sinful on their part and equally so on our part.
We justify sex outside-of-marriage for virtually any reason.
We justify retaliation and revenge killing as though we had a right to take the life of another.
We spew hatred as though it was virtuous - of course, it is for Satan and his legions.
Please. Please, stop. Take stock of who you are, where you are, and the example you give by your life.
Repent. Embrace the Gospel. Live the Gospel. Love. Humbly recognize our own sinfulness.  Admonish those who are sinning. Help them return to God. Love.
Blessings to you all and prayers for all those affected by violence in our world this past week,
Lou
14 October 2017
Novato, California
Just a quick note to request your prayers for all the folks impcted by the wild fires in Northern California. The fires are out of control and burning homes and businesses in the Santa Rosa and Sonoma areas. We are here at a Courtyard hotel with evacuees form the areas north of us. Earlier in the week we luckily found a boutique hotel in San Anselmo where we met our first evacuees. Really distressing. Please pray for them all.
8 September 2017
Good morning from Bogota Colombia!
 Two things:
1. The Pope's visit really electirifed the city and the greater country. People here are so happy to have a leader who understands the people, the language, the struggles. He spoke as no civil leader could speak expressing great hope, appreciation, and encouragment for the recently signed peace accord here in country. He blessed the people, the guerrillas and military and civil leadership all of whom have compromised so much in the name of peace.
It is wonderful to see the Heir to the See of Peter stand before all other leaders and provide them moral and emotional and practical support.
2.  Donations through digital sales what little I earn through digital sales is being donated to the H. Harvey victim relief efforts. please consider making a download or a CD purchase. Their announcement:
CD Baby donating proceeds of all digital sales from our music store – tell your fans! 
Between Monday, September 11th (12:00am PST), and Friday, September 15th (11:59pm PST), CD Baby will donate the net proceeds from all digital sales on our CD Baby music store to help victims of Hurricane Harvey, the recent storm that has devastated parts of Texas and Louisiana. The money collected will be given to the Red Cross who are actively working on the ground with Harvey victims.
 Blessings,
Lou
September 1, 2017
3 BR House Available : Dry, 40 minutes North on US 59, Rent Donated
Brothers and Sisters in Southeast Texas, I have made arrangements with a business partner of mine to provide you and your family a place to live on a month-to-month basis if you need to a place while you recover from Harvey.
The home is on Taylor Lake in Polk County up near Cleveland, TX (get to Cleveland via US 59/I-69 corridor) about 45 minutes north of Houston.
Here is a link to show you the vicinity: https://www.google.com/maps/place/Taylor+Lake/@30.5168694,-95.4155112,9z/data=!4m5!3m4!1s0x8638972637df5d61:0x1e0081ad9eacff04!8m2!3d30.5168711!4d-94.8552083
This property did not flood during Hurricane Harvey.
 The place is only paritally furnished but is dry and accessible and reasonably-priced at no cost to you.
Let's talk if you want to take a look. Call me at my cell 214-592-3279.
God bless all of you,
Lou
August 22, 2017
What a blessed way to end a short vacation!
We were in Houston last weekend visiting our son, Louis, and Christina and the grandchildren and on Sunday we attended 10 o'clock Mass at St Justin Martyr. So many of my ACTS brothers and sisters were there! It was so good to see and to talk with them all.
Blessings!
Aug 8, 2017
NEW SONG: In the Shadow of Your Wings (arr. 2)
What a day! Just finished a proposed theme song for the St Justin Martyr 2017 Women's ACTS Retreat: "In the Shadow of Your Wings (arr. 2)". It is based on Psalm 63 and it came out great! Thank you, Lord! I hope the ladies like it and can use it.  BTW, it is arrangement 2 because yesterday I tried to record a youtube version using an iPad and I did not like it. I awoke last night at about 2 am and went upstairs and re-arranged it to what it is now. I will post it here soon in a compilation of my ACTS Theme songs.
Thank You in the UK for the Download!
Also, I would like to thank the person in the UK who downloaded "Stop and Turn Around" a couple of weeks ago. That is one of my favorites.
The song is written from the perspective of the Father of the Prodigal Son and speaks of his heartbreak and the heart ache of the Mother. I wrote it at the request of Sister Kay Gates, my cheerleader. I call her my cheerleader because had she not asked me to record my music (Working In His Vineyards) back before the trun of the century, I may never have begun recording. Thank you, sister Kay!
Thank You, my ACTS Brother for taking advantage of my Buy 1 Get 1 offer!
One of our brothers took advantage of my offer and purchased "By His Wounds" and I sent him a free download card for "Praises from Within". By his feedback and that of his lovely wife, I know they have enjoyed "By His Wounds". I hope they will find our Prison Ministry songs as much fun.
God bless you all,
Lou
Aug 1, 2017
Good morning!
What a powerful Mens ACTS REtreat this weekend! The Holy Spirit was as active as ever. Praised be our God! Thank you for your prayers!
A while ago I sent out an email with an offer for everyone. I will repeat the offer here.
Special Offer: 2 Albums for the Price of 1
Since my music streams more often in The Netherlands than it does here in the States, and, since the most popular songs that stream are from my "By His Wounds" CD, I thought I would offer each of you who purchases a copy of "By His Wounds" via CDBABY.com a free download of my "Praises from Within" album. That way you get two albums for the price of one and get to enjoy both the prayer and songs from "By His Wounds" and the songs from "Praises from Within".
When you purchase from CDBABY, I will get an email from them. At that point I will send you a link or a free download card.
You might really enjoy "Tree Did You Know?" on the Praises from Within album. Lots of people do.
God bless you and thank you for your prayers for the wonderful success of our ACTS Retreat! If you eveer want to attend an ACTS Retreat in Lafayette, LA or in Houston, let me know, I will do what I can to get you in touch with the people who can sign you up.  
An ACTS Retreat one of the best gifts you can give to yourself or to your spouse.
Lou
July 27, 2017
Many thanks to all of you who ordered a copy of the By His Wounds CD! It still amazes me that this is my most popular stream and download, especially in the Netherlands! I hope you will enjoy it.
God is good!
Just a note to ask for your prayers for the men who will attend and who will serve at this weekend's Mens ACTS Retreat at St John Vianney Church in Houston. I am headed there now to get prepared for a powerful weekend with the Holy Spirit!
And, we have an ACTS brother, Dan Besse, who is going into surgery today. The family asks for privacy. So, that is all I will say. But, please pray for him and his lovely wife and for Danny's rapid and complete recovery!
In Him, Lou
June 19, 2017
What a God-arranged blessing I received yesterday! Denise and Iand two grand-daughters are here in San Antonio "baby-sitting" for two other grandchildren.  Denise took the three oldest to Mass on Saturday. I chose to go to Mass on Sunday morning. I picked St Francis of Assisi on De Zavala just because it was closest.
As I was saying my prayers before Mass began, I heard a voice that sounded familiar! I looked up and there was Deacon Gene Festa - an ACTS brother whom I met at st Justin Martyr in Houston!
What a blessing! Deacon Gene and I embraced after Mass and nearly cried together. He is such an inspiration and such a loving brother.
Needless to say, I gave him the best wishes and hugs from all his ACTS brothers at St Justin's.
Guys, he sends his love and embrace back to you all and to Fr. Paul.
Lou
June 7, 2017
What a moving ACTS retreat for the St Justin Martyr men!
The Holy Spirit touched all of us, and I think we can look forward to some fire and action from among both retreatants and the retreat team as we move forward as brothers.
I am beholden to God and to my new brothers for their embrace of the theme song I wrote for them, "Lord, Renew Us". They really sounded good when they sang as a group at Offertory at Mass on Sunday!
Thank you, guys!
These retreats are always a great refresher for me and I thank God that I was able to attend, participate, and contribute.
If you have not made your Mens or Womens ACTS Retreat, let me encourage you to ask in your parish or check out your diocesan website and sign up. It will be an indispensable gift to yourself, your spouse, your family, friends, and even to those around you at work. If I can help you ocate a retreat near you, please email me through the signup link right here =>   =>   =>   =>   =>   =>   =>   =>   =>   =>  =>  =>  =>  =>  =>  =>  =>  =>
Lou
April 24, 2017

Hello and welcome back!
I am just now getting into YouTube. It really is kind of intimidating but I try to remember that there are a bunch of folks like you out there who really do like the songs I have written for you. So, I just try to keep putting them out there and I have just scratched the surface! The hard part is not flubbing a chord or a few words. For instance, it took me all morning to get a decent recording of "Lord, I Love Your Commands". Whew! You know me, guys, if I can't garble the words nobody can! :)

More songs coming, though, and I do appreciate your appreciation!

God Bless!
YBIC,
Lou


What a beautiful weekend! The St Joseph RCIA Retreat was just exceptional.

The weather was perfect  Friday and Saturday and the rain clouds broke up and passed around Moss Bluff on Sunday as we wrapped up and as we packed our cars to leave. Gatherings around the fire pit at the foot of these beautiful crosses (above) in the evenings were so much fun.

Thank you, Lord, for the gift and the power of your Holy Spirit!

At Sunday Mass we were joined by another group of young women from around the Diocese of Lake Charles. Together we nearly filled the St Charles Retreat Center Chapel. They certainly added beautiful voices to ours as we sang the hymns for Mass and as we closed with our retreat theme, "You Have Promised, Lord". And, because they asked, I have added the mp3 of the theme song to my Music page for you to enjoy!

God bless you all!

April 3, 2017
Hello! Do you realize that it is the end of the 1st Quarter already?

Do you realize, too, that in this first quater of 2017, streaming of my songs via Spotify have increased 4x over last year! Over all of 2016!

Thank you if you are one of my listeners!

Of course, streaming via Spotify is a very low return proposition and I need your help to start making a living!

Please, click on the green SPOTIFY Follow button. See it just there on the right? If 250 fans will follow your lead, Spotify will upgrade my visibility and my streaming will increase! So, please CLICK and then tell your friends to CLICK, as well! THANKS!

By the way, outside of the US, The Netherlands listens to my songs more than any other country. What a trip! The Netherlands!

God belss you all and thanks for visiting my site and FOLLOWING on SPOTIFY!

Lou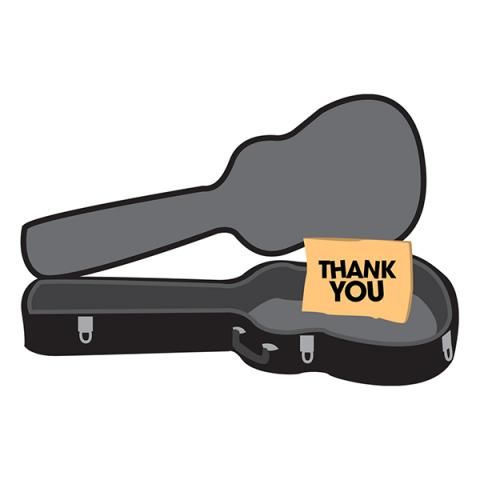 Love Offering - kind of cheeky but hoping you will help out
Enter the amount you wish to donate